Solutions Designed For You
E-commerce Fulfillment powered
by robotics and automation
IQ is a MENA based robotic fulfillment solution trusted by 300+ brands to ship orders from
anywhere to their customers.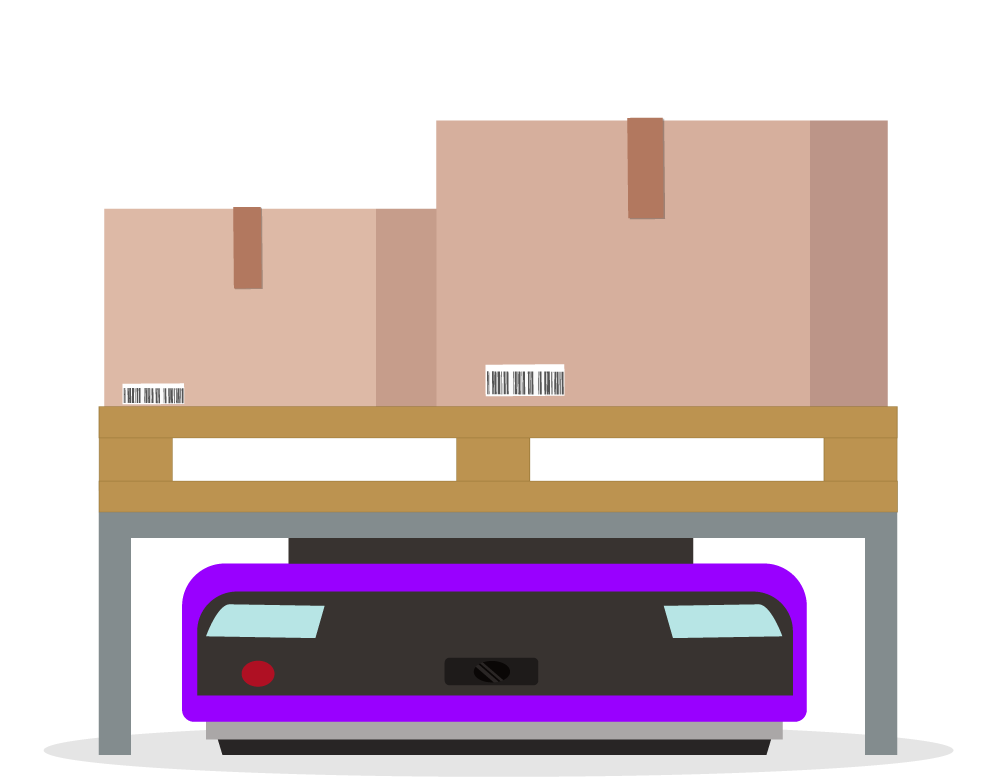 All-in-one platform for visibility and scale
Integrate, monitor, scale and track your eCommerce operations seamlessly
Same-day delivery and
more for eCommerce
Grow as you go with flexible delivery solutions,
nationwide with same day and next day delivery.
Track Everything. Everywhere. Easily.
IQ Platform is simple, intuitive, and powerful. Our priority was
to make it as user-friendly as possible. Integrate your online
store and start selling.
Simplify Your Fulfillment Process with IQ
Sign up, onboard and integrate your eCommerce website within 24 hours and accelerate your growth
Fast and efficient sign-up process: Our streamlined sign-up process takes minimal time and effort, allowing you to get started quickly.
Hassle-free integration: We make integration simple and straightforward, ensuring a seamless connection between your eCommerce website and our platform.
Expert team assistance: Our team of experts are always on hand to guide you through the process, ensuring a smooth onboarding experience.
Quick turnaround time: You can start using our platform and services without any delay, giving you a head start in your eCommerce journey.
Keep your products safe with our cutting-edge, automated, temperature-controlled warehouse
Temperature control: The warehouse has advanced temperature control technology that keeps the temperature at a constant level, ensuring that your products are safe from heat or cold damage.
Security: The warehouse has advanced security systems that ensure your products are safe from theft, damage, or unauthorized access. These security systems may include video surveillance, access control, and alarm systems.
Automation: The warehouse is equipped with automated systems that help in efficient storage and handling of products. These systems reduce human error and increase productivity.
Tracking: The warehouse has systems in place to track the location and movement of products, ensuring that you have real-time information about the status of your inventory.
Experience hassle-free order fulfillment with our reliable and fast pick, pack, and shipping services, tailored to meet your business needs.
Robotics Fulfillment: Our team of humans and robots will accurately and efficiently pick and pack your products to ensure they are secure and protected during shipping.
Customization: Unleash brand awesomeness with IQ's customization solutions. Create influence, generate buzz, and build brand loyalty with an unforgettable unboxing experience.
Hassle-free experience: We provide a hassle-free experience, taking care of all the details of order fulfillment so you can focus on growing your business.
Quality control: We ensure that your products are properly packed and shipped without any defects or damages, providing quality control measures throughout the process.
Deliver your orders to your customers with pre-defined guidelines and multiple delivery options
Pre-defined delivery guidelines: Set up rules and guidelines for delivery based on factors such as weight, size, and delivery location. This can help ensure that deliveries are made efficiently and at a fair cost to both the customer and the business.
Real-time tracking: Provide customers with the ability to track their delivery in real-time, so they know when to expect their package and can plan accordingly.
Multiple delivery options: Offer a range of delivery options to customers, such as next-day delivery, same-day delivery, or scheduled delivery. This can provide customers with more flexibility and increase their satisfaction with the delivery process.
Integration with other systems: Integrate with other systems, such as inventory management or e-commerce platforms, to streamline the delivery process and ensure that customers receive accurate information about their orders.
1st
Robotics fulfillment
facility in MENA
99.9%
Order picking
accuracy rate
3x
Productivity over any
manual operation
12k
Order fulfillment
capacity per day
Fulfillment Solution That Works Great For Any Product
From startups to multinationals, luxury brands to DTC. Our facility
offers a secure, clean, temperature-controlled space with a variety of
value added service such as kitting, bundling and branded packaging
to leave a lasting impression.
Trusted by over 300 brands worldwide
"When i heard there was a place like this i had to visit it a wonderful facility for advance technology and really well done with the hygiene control."

Kara Lucas

CEO - Inc42 Media
"The facility is a statement in itself. When you enter the place you just know that this is the First Robotics Fulfillment Center in the MENA region."

John Coleslaw

Owner - Golf Express
"Personally believe this to be the future of e-Commerce logistics in MENA. Perfect setup in place for businesses of any scale anywhere, anytime, anyway!"

Amy Braent

Product Head - Unicorn UAE
It's Like a Superpower,
For Your eCommerce Business
• One stop shop for fulfilment, domestic and cross border deliveries
• Highly scalable fulfilment and can accommodate the dynamics of e-commerce
• Extended last mile capacity and coverage, while ensuring the best delivery performance is achieved
• Solution based proposals
• Hassle-free and customizable returns management processing
• Several service providers needed to build the fulfilment and delivery setup
• Bottle necks and capacity constraints due to manual order processing
• Limited last mile capacity and coverage, resulting in slower deliveries.
• Transactional based proposals
• Rigid order management and limited returns management processing.
Expand your reach from MENA
Say goodbye to the complexity and stress of international shipping – let our reliable and efficient international delivery service simplify the process and ensure that your package reaches its destination, no matter where in the world that may be.
Fulfill Orders From Anywhere
Fulfill orders from the UAE, Qatar, Egypt, India, Pakistan and 20+ countries with visibility at every point
Ship internationally to 200+ countries with ease using standard and expedited shipping options.
Eliminate surprises at checkout and improve cross-border transparency with data visibility protocols
Our Suite of Unique Services
We hustle, we play, we pick, we pack. We do big things
We're building a culture at IQ where amazing people (like you) can do their best work. If you're ready to grow your career you've come to the right place.
100+
Team of 100+ talented individuals
5+
Operational across five countries